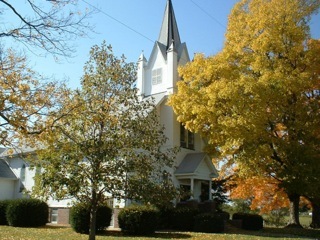 Messiah Lutheran Church is located at 2092 Knox Road 150E Galesburg, Il 61401.

In 1870 in Henderson Grove was the beginning of the Messiah Lutheran Church. A small group of consecrated and determined men and women and children came together to worship and establish this congregation.

Even though they had no resident pastor for many years to come, they were eager missionaries. The synodical minutes show that within two years the membership had increased to fifty communicants and eighty children. In 1871 ten members were received on confession. The report for 1876 was one hundred and sixteen communicants; two hundred and twenty-seven with the children. There were sixteen baptisms that year. At no time since has there been so great an increase in the church.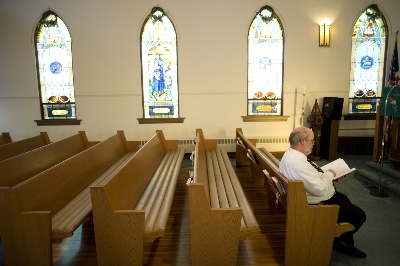 Pastor Kurt Carlsen 9/27/2013

Many Pastors and members have come and gone over the years and our church still stands strong and our congregation is like family. Many additions and improvements have been made but one thing that will never change are our beautiful stain glass windows throughout the church.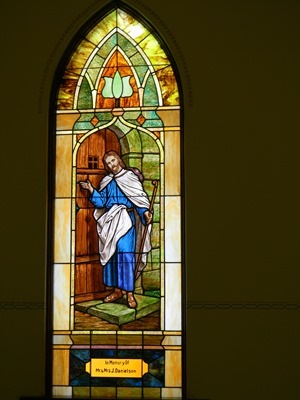 Our service begins at 10:00am every Sunday. Sunday school is 10:30-11:15, we go downstairs directly after the children's sermon during the service. We would be blessed if you would like to join our close family-like congregation or if your children would like to become a part of our wonderful Sunday School. Click on the links to the left and take a look around!
May God Bless you!!